Company & Personnel Certifications
The need to advance or improve our business and our individual personnel through skill sharpening and ongoing certification has always been an important factor in Alchemy Imageworks' evolution, and so much more so in the rapidly changing landscape of technology. We stay ahead of our competition and stay ahead of the learning curve with a work environment and production methodology that encourages ongoing education. We research every available potential solution, even those we are unfamiliar with, in order to gain new understanding and mastery, and to serve our clients better.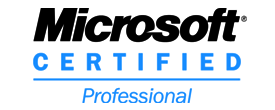 Microsoft Certified Professional
We have a demonstrated proficiency in a wide variety of Microsoft products and acknowledged professional certification. We offer Microsoft Certified Professional, IT professional and developer technical expertise.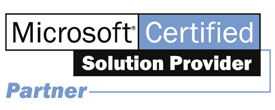 Microsoft Certified Solution Provider
We help businesses provide customers with Microsoft networking, system integration, application development, and training solutions. We also have extensive expertise in Microsoft software products and services.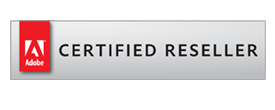 Adobe Certified Reseller
Alchemy Imageworks is VIP certified to provide custom Adobe licensing solutions for creative businesses, as well as government, and educational interests. Accelerate your design environment, ask us about solutions today!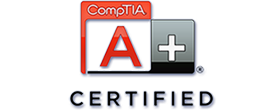 CompTIA A+ Certified
We're not just website design savvy. Our little crew of creative professionals also packs an expert understanding of the most common hardware and software technologies in business. 360-degrees of soft- and hard-skill flexibility.