An Image is Worth
A Thousand Words
And the saying rings so very true when it comes to the product photos used on your website, where the imagery will most certainly have an influence on the customer's first impression of a product.
Your branding is what connects you to your target audience, and the most successful brands understand the need to develop relationships with customers. Relationships with customers are formed by using your brand image and personality to resonate with buyers, and the images a business uses in conjunction with that are a key element of that voice and personality.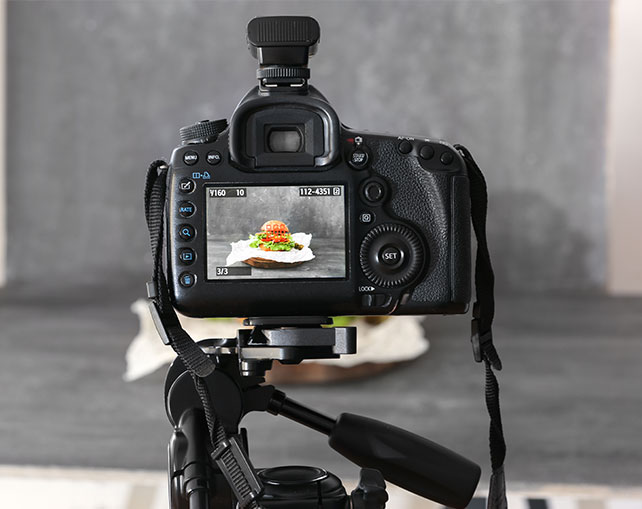 Product Photography
We provide expert product photography services using a high definition 36-megapixel Nikon D800 DSLR and a variety of studio accessories and digital post-processing to produce that perfect product image. We specialize in solid background product  still-shot and 360-degree rotational photography for your website, online stores such as Amazon or eBay as well as print us. You provide the products, and we provide piece-of-mind with beautifully detailed results that provide more clarity and incentive for customers to purchase.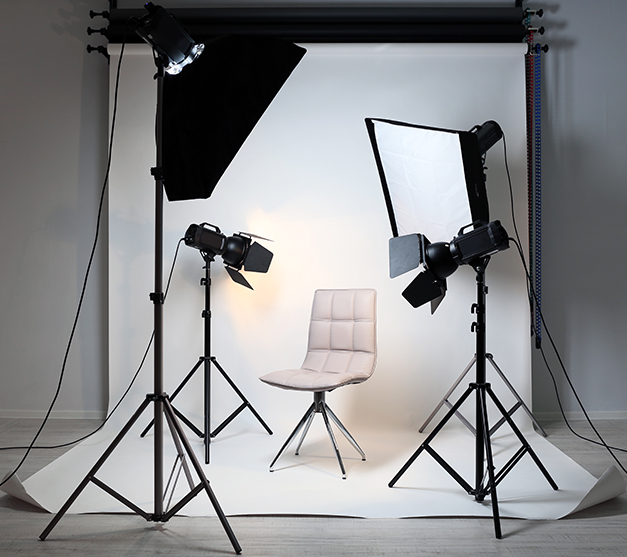 Pricing Table • $ - CAD*
0-10 Images: $20 each
11-30 Images: $18 each
31-60 Images: $16 each
61-100 Images: $14 each
101-300 Images: $12 each
301-600 Images: $11 each
601-1000 Images: $10 each
1001-2000 Images: $9 each
2001-4000 Images: $8 each
4000+ Images: $7 each
* Per-Product Setup Fee Applies (Variable)
360-Degree Rotational Images
Visually and Interactively Engage with Your Audience
High-definition 360-degree full rotation images with click-scroll and click-zoom functionality to let your customers really interact with your products. Online shopping has a tendency to separate a customer from the tactile experience of getting in close for a better look and turning a product around in their hands. Studies have also shown that visitors to an online store are first engaged by more visual elements, which in turn increases the likelihood that the customer will hang around longer and explore the site further.  Request a free estimate today and accelerate your sales with 360-degree product photography.
Product Photography: What's Involved?
We have an extremely efficient workflow from countless hours of practice and practical application, but some measure of time is required for every photo shoot. We ask that clients come prepared and to use the information below as a guide for what to expect in terms of billing. The prices and times indicated on this page are base prices only (example given for a medium size/weight product). Additional fees may be associated with your particular requirements. Click here for a free estimate and let us know a few quick details, and we'll provide an quote for an easy and affordable method for you to start selling more of your products online.
Delivery of Products
Pickup is available. Fees determined by product pickup location and weight. Standard (flat) fee plus mileage.
Stage, Backdrop, Camera and Lighting Setup
30 minutes minimum for any given. This will depend on the amount of lighting required, the size of the product and the volume of area required for composition. This event and cost may be cumulative depending on the needs of the customer and the nature of the product being photographed.
Product Preparation
Any prerequisite cleaning or product preparation. Includes tasks such as polishing, steaming, ironing, lint brushing, loose thread checks, and other variable requirements defined by the nature of the products themselves and the state of their original delivery.
Product Staging
5 minutes minimum per product. Please note that heavy objects weight will factor in preparation time and therefore higher fees may apply. For garment staging, we provide three options of mannequin, from the simple-to-use bendable 'stick-figure' mannequin, to a standard abstract mannequin, to the extremely versatile but more involved 'ghost mannequin'. Each of these mannequin styles requires different amounts of time to dress and undress, and the type of garments themselves can pose individual challenges.
Photographing the Product
An average of 5 minutes minimum per product, for every pose of the product being photographed. For example; for a single product session such as a t-shirt requiring both sides as well as front and back to be photographed, it would be and average of 20 minutes total to complete the shoot once the product has been initially staged and lit, based on the average time it takes to compose each shot + take the shot + change product direction + re-compose + re-shoot, and so forth. We use manual and automated turntables to make this process as smooth and efficient as possible.
Image Transfer, Renaming and File / Folder Organization
Variable depending on number of photos for which renaming and organizing is required.
Post-Production Editing
Colour correction, image cropping, chroma-key as required (removal of background). Completely dependent on the number of photos and the required or desired end-result. Some customers prefer a backdrop, while others prefer the removal of the background for display on a solid or custom background. The more editing each image requires, the more time will be involved in the post-production editing process.
Final File Delivery
This can be in the form of a free digital online transfer service such as WeTransfer or may require additional delivery methods based on the needs of the customer. There is no charge for electronic share delivery via Dropbox, Google Drive or WeTransfer. We also offer electronic backup of the completed photos to flash drive, portable hard drive, which can be provided by the customer, or we can arrange to purchase equipment on behalf of the customer. DVD / Blu-ray backup is also available upon request. We generally provide the edited and finished end result, but we are also happy to provide camera RAW data files (.NEF) and original un-edited JPG images, on request.
Product Photography – Turntable Criteria
We utilize a variety of manually operated and automatic turntables for smooth rotational images and to improve the efficiency of our workflow.
Maximum Turntable Weight Capacity – Small: 11lb (4.9kg)  ·  Large: 300lbs (136kg)
Maximum Turntable Diameter – Small: 25.4cm (10in)  ·  Large: 60.96cm (24-in)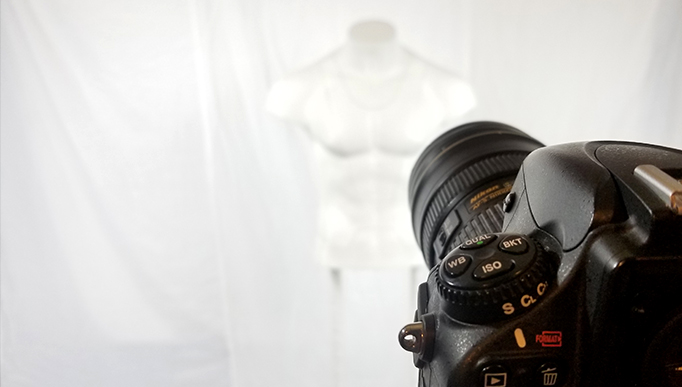 Our Photography Equipment
Our photographers use a Nikon D800 SLR (36 MP) for stills and rotational series' of photographs, and for commercial video shoots we use the Sony PXW-Z150 professional 4K XDCAM, with a variety of tripods, gimbels or attachments for either.
To learn more about the incredible technology behind these cameras, please visit the following links: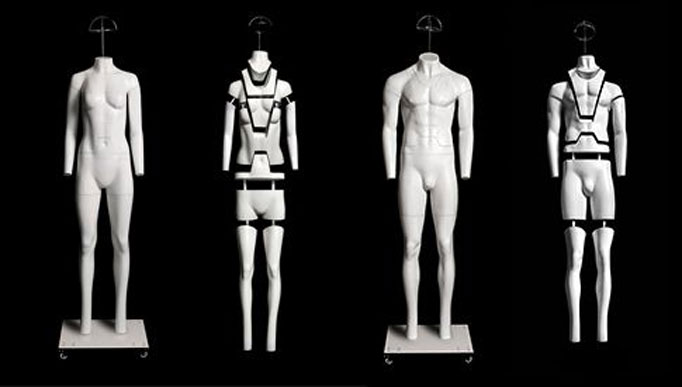 Additional Photography Gear
We have extremely durable and highly versatile Ghost Mannequins, which allow for complete disassembly and hides the mannequin from view while still providing a full-body garment appearance. We also have a standard male-female featureless and semi-pose-able mannequins and flexible and minimalist 'stick-figure' mannequins available for garment photography sessions.
2 x Pro 5-Head Continuous Lights
2 x Softbox Fluorescent Boom
HUSKY 1500 Lumens LED Light
HUSKY 3200-Lumens Batman Multi-Directional LED Tripod Worklight
2 x LED Go LG-D300 LED Fresnel Light 5600k with WiFi/DMX
Nanguang CN-D500T Soft LED Light 5600k with WiFi/DMX & Barndoors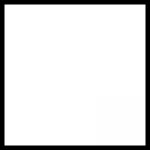 WHITE SCREEN
White muslin and cotton photography backdrop.

BLACK SCREEN
Black muslin and cotton photography backdrop.

GREEN SCREEN
Green muslin and cotton photography backdrop.
Ready to Go Packages or Custom Sessions Available
Small Business
Only $945 (+tx)
Regular $1050
Save 10% (-$105)

 10 Product 360-Degree Rotations
(Includes Post Editing / Chromakey)
10 Product Still Shot HD Profiles
4 Per Product:
Front, R-side, L-side, Back
(40 Images Total)
 40 'Feature' Shots
4 Per Product
(Artistic Stills of Product Features)
Commercial
$5082 (+tx)
Regular $6050
Save 16% (-$968)

 50 Product 360-Degree Rotations
(Includes Post Editing / Chromakey)
50 Product Still Shot HD Profiles
4 Per Product:
Front, R-side, L-side, Back
(200 Images Total)
 200 'Feature' Shots
4 Per Product
(Artistic Stills of Product Features)
Custom Session
AVAILABLE
OPTIONS
INCLUDE:

Indoor / Outdoor / On-Location

360-Degree Product Photography

High-Definition Product Stills

Backdrop and Background Removal

Image Editing