Our Digital Alchemists
Our Secret Weapon
Highly-accredited design, marketing and technical training backed by decades of practical experience. We're tactical-thinking masters of our art, extremely amazing communicators and we can help you strategize an efficient path to success.
Understanding The Objective
Often with design and development projects too much attention is spent worrying about the aesthetic quality, instead of the underlying purpose, the substance and meaning. There is always a bigger picture, and we take the necessary steps to understand every piece of the puzzle; in preparation, planning and most importantly listening to our clients needs to ensure that positive results are achieved with maximum efficiency.
Time is Money, We Don't Waste Either
If, up until now, you've been wasting countless hours and thousands of dollars on consultants with little-to-no indication of positive growth, get ready for a breath of fresh air. We offer solid, logic- and analysis-based strategies for your business. Our team is also diversely talented and experienced across the entire scope of multimedia requisites; transmedia, story, design, marketing, web development, and technically-savvy digital alchemists joining forces to strategize your business' path to success.
SEARCHING FOR BRAND IDENTITY DESIGN?
If you're looking for design strategy or consultation for your brand or business identity, contact us or read more about how our team can help.
Our Brochure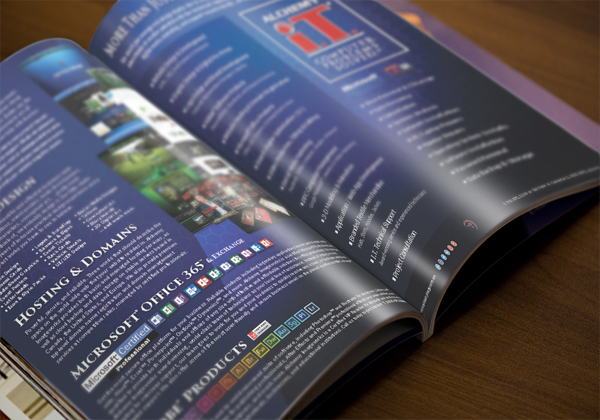 Your Success = Our Success
We rely on positive referrals from happy and successful clients, so at the end of the day, our success is intrinsically linked to our clients success. It is with this important consideration in mind that we approach every project with the same passion, tenacity and care that we would our own. Interested in accelerating your local or global market position? Would you like to learn more about how to leverage existing technologies, content and social media for broader positive brand exposure? How about the design and implementation of successful marketing strategies to save your business time and money, with greater return on investment.
Working with our Digital Alchemists is more than just consultation and design; it's like having your own in-house team of multimedia, marketing and technology professionals. Please contact us today to get started with a free consultation about your next idea, project or business venture.
Featured Website Design Projects