What is a Content Management System? (CMS)
Viewers might see an amazing website on the front-end, but even more amazing is the often complex and powerful content management system that lies below.
A content management system is a fully-integrated administration system that allows website owners to manage, edit and publish site content on an 'as- needed' basis. As a website grows and changes many business owners will want to make changes to a website without the assistance of a webmaster, or may wish to hand control of updating content to an internal department. A custom CMS gives you full control over the changes you want on your website, when you want them, it also provides a user-friendly and intuitive interface so people without coding experience or web design skills can easily keep your website up-to-date.
WANT TO KNOW MORE?
Our blog section has additional articles and research on the topic of Content Management Systems, digital marketing and website development applicable to CMS implementation.
In addition to working with the leading content management platforms, we have spent years developing and streamlining our own custom CMS solution designed to remove much of the bulk and security inefficiencies of common open-source options.
Alchemy CMS is specifically tailored to the business requirements by building on a strong core foundation with add-ons and plugins that are adaptable, customizable and can grow with your website as your business does.
Not All CMS's Are Alike…
There Are Different Types Of Content Management Systems
In fact, there are several different options, including several prepackaged open-source solutions such as Drupal, Joomla! and we certainly work with them where clients specifically request such options. However, many of these common systems can become targets for hackers or other malicious systems. Our own custom content management system, Alchemy CMS, is built from the ground up ensuring not only added security but adaptable capabilities as well. A custom CMS can be streamlined for specific business requirements, and updating is relatively easy for most users.
Still interested in another platform? No problem! We're also experts at using Jooma!, Drupal and WordPress if they happen to be the flavour you're looking for.
Service Brochure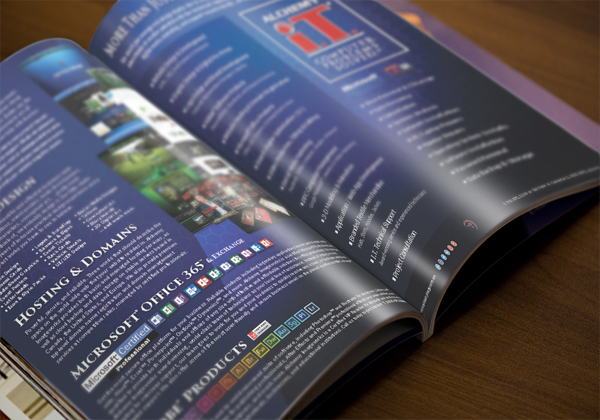 CMS Market Share
WordPress
Joomla
Drupal
Magento
Shopify
Blogger
Choosing the right Content Management System (CMS) platform is one most vital initial decisions you'll make for your website. Your CMS will help determine how well your website operates, along with the number of tools and customization options available to you.
Tactical WordPress Development
WordPress is an extremely popular CMS platform used by professional developers everywhere, and it has certainly earned top spot as the most widely used open-source content management systems and blogging site platforms. While we quite often recommend a custom CMS, WordPress is an absolutely great fit for a wide variety of websites. Although WordPress software is available free (as are many other open-source CMS solutions), you'll likely need help installing it, customizing it to meet specific design or layout requirements as well as learning how to use it. That's where Alchemy Imageworks' expert WordPress website developers come it. We can turn even the most mundane of WordPress websites or WordPress themes into something extraordinary and marketable.
Custom WordPress Themes
So you've committed to WordPress and found a theme you love, awesome! Unfortunately it's not as simple as flipping a switch and BAM!, you've got a website. You still have to make sure that the finished product is the marketing solution you need it to be, and with our expert designers and developers working with you, we can help make sure it's just that. We also design custom responsive WordPress themes that can be wrapped around the backend CMS platform. Leave all the CSS/PHP code to us and we'll even configure any necessary plugins or write completely custom WordPress plugins where required.
Examples of Content Management (CMS) Websites
Ready For Your Custom CMS Website?